Esthetic Services
---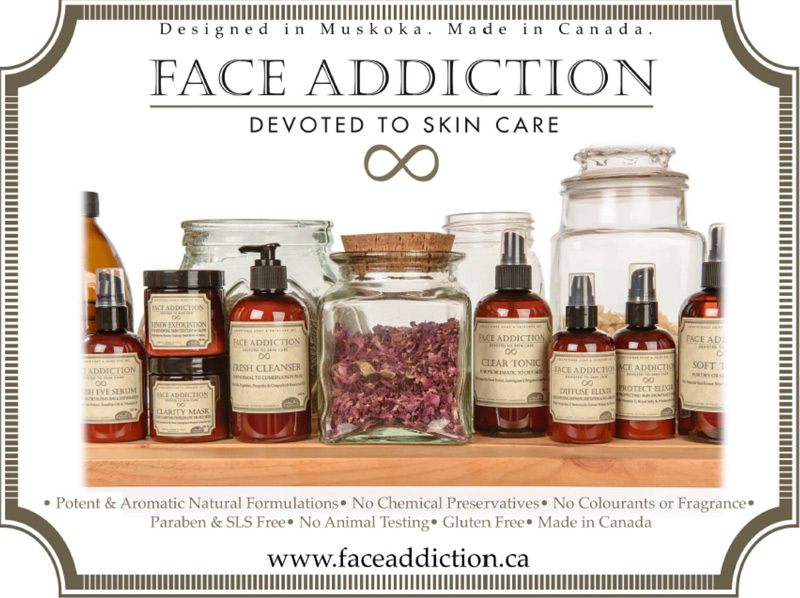 Hand and Foot Services
Express Manicure $15
A quick tidy up for the busy woman. Includes nail shaping, exfoliation, hand massage and your choice of polish.
Spa Manicure $25
This treatment starts with a nail soak, nail shaping, cuticle removal, exfoliation, hand and arm massage and your choice of polish.
Princess Manicure (4-12) $12
Treat that special little lady to nail care, gentle exfoliation, hand & arm massage followed by a polish application.
Express Pedicure $30
Treat yourself to a foot soak, nail shaping, cuticle removal, callus filing and polish for healthy and smooth feet.
Spa Pedicure $40
Pamper yourself with this deluxe treatment that will leave your feet soft & smooth. Spa pedicure begins with a bath soak, refining foot scrub, nail shaping, cuticle removal, callus filing, moisturizing massage and your choice of polish.
Princess Pedicure (4-12) $25
Treat your little Princess to a foot soak, nail shaping, gentle exfoliation, foot & leg massage and polish application.
Nail Art $5 - $15
Polish Change $8
Paraffin Add-on $5
Gel Polish
Soak-Off Gel Polish applies like polish and cures in a LED lamp in 30 seconds. Gel polish stays on nails for up to 3 weeks with no chipping or peeling, and soaks completely off in only 10 - 15 minutes.

Add-on gel polish to manicure or pedicure $10

Removal 20 min $10
Gel Nail Art $5-15
Skin Care
Mini Custom Facial $45
A relaxing customized organic facial for those on the go! Concentrates on what your skin requires most: Hydration, Extractions or just Relaxation.
Rejuvenating Vitamin C/Anti-Aging Facial $85
This specialized facial helps target the signs of aging. It stimulates circulation and cell regeneration, diminishing fine lines & wrinkles. And with ongoing treatment & home care can prevent further lines and wrinkles from forming. Rejuvenate your skin and bring back that youthful glow. Also includes an eye treatment to smooth and soften the eye area and gently brighten dark circles.
Illuminating Facial $85
This is the perfect treatment to effectively contrast pigmentation (brown spots/sun damage) and promote brilliant skin. Reveal brighter complexion with this illuminating, oxygenating treatment.
Hydrating Facial $85
A natural treatment for all skin types, including the most sensitive. This facial detoxifies, nourishes and protects the skin against environmental aggressors. Designed to hydrate and heal dry skin at a deeper level, this treatment increases the ability of the epidermis to create water reserves, and protects skin cells against processes that lead to dehydration.
Purifying Facial $85
This purifying and balancing facial aids in the treatment of skin suffering from acne, regardless of your age. Contributes to regulating sebum secretions, purity and clarity of complexion. Soothes and softens while balancing the skins PH. Also helps lighten pigmentation spots caused by pregnancy or scarring.
Custom Facial $75
This facial is customized to your particular skin care needs. Facial includes Cleansing, Exfoliation, Mask, Extractions (optional) as well as a relaxing face, neck, shoulder, hand and arm massage. It will leave you relaxed and rejuvenated.
Men's Facial $75
Gentle Peel $40 each
Series of 8 treatments, 1 per week
30 minute treatments
1 peel $45
Extractions $20


Massage Treatments
Aromatherapy Massage
Aromatherapy massage incorporates a delightful infusion of essential oils particularly suited to your unique needs.
30 min $30
60 min $60
Tint, Waxing & Threading
Waxing
What is Nufree?
Nufree is the gold standard in hair removal and is carried by thousands of professional salons throughout the world. It was developed over 25 years ago to help plastic surgeons remove hair from a patient before surgery. Here are just a few of the reasons why Nufree is the most effective hair removal treatment in the world.
• Nufree is NOT A WAX and never sticks to the skin.
• Nufree is self-preserving antibacterial/ antimicrobial so it's safe, clean and germ free.
• Nufree is completely BOTANICAL and safe for the entire body.
• Nufree doesn't dry and can be erased any time!
• Nufree is scientifically tested and uses no animal products.
Accept no substitutions... there is only one Nufree Nudesse, non-wax hair removal process!
Eyebrows $10
Lip $8
Chin $8
Full Face $25
Underarms $20
Forearms $25
Full arms $30
Bikini $25
Brazilian $40
Half Leg $30
Full Leg $38
Men's Back $35
Men's Chest $35
Women's Stomach $12
Toe $8
Threading
Eyebrow $7
Lip $4
Upper Lip $4
Full Face $15
Tinting
Eyelash Tinting $15
Brow Tinting $10
Both $22
Other Services
Eyelash Extensions $100 for a full set
$40 for fills
Make-up Application $25
Check out our Facebook page for monthly specials!
www.facebook.com/carolynsbeauty